How do I share website content using the feed element?
In this article, we wil walk through how to take a link and automatically expand the website content to preview using the Drag & Drop Email Builder.

With the Feed element, the link can be pasted and automatically expanded to show any web page's title, description, and image. This feature can be used for articles, product pages, and videos.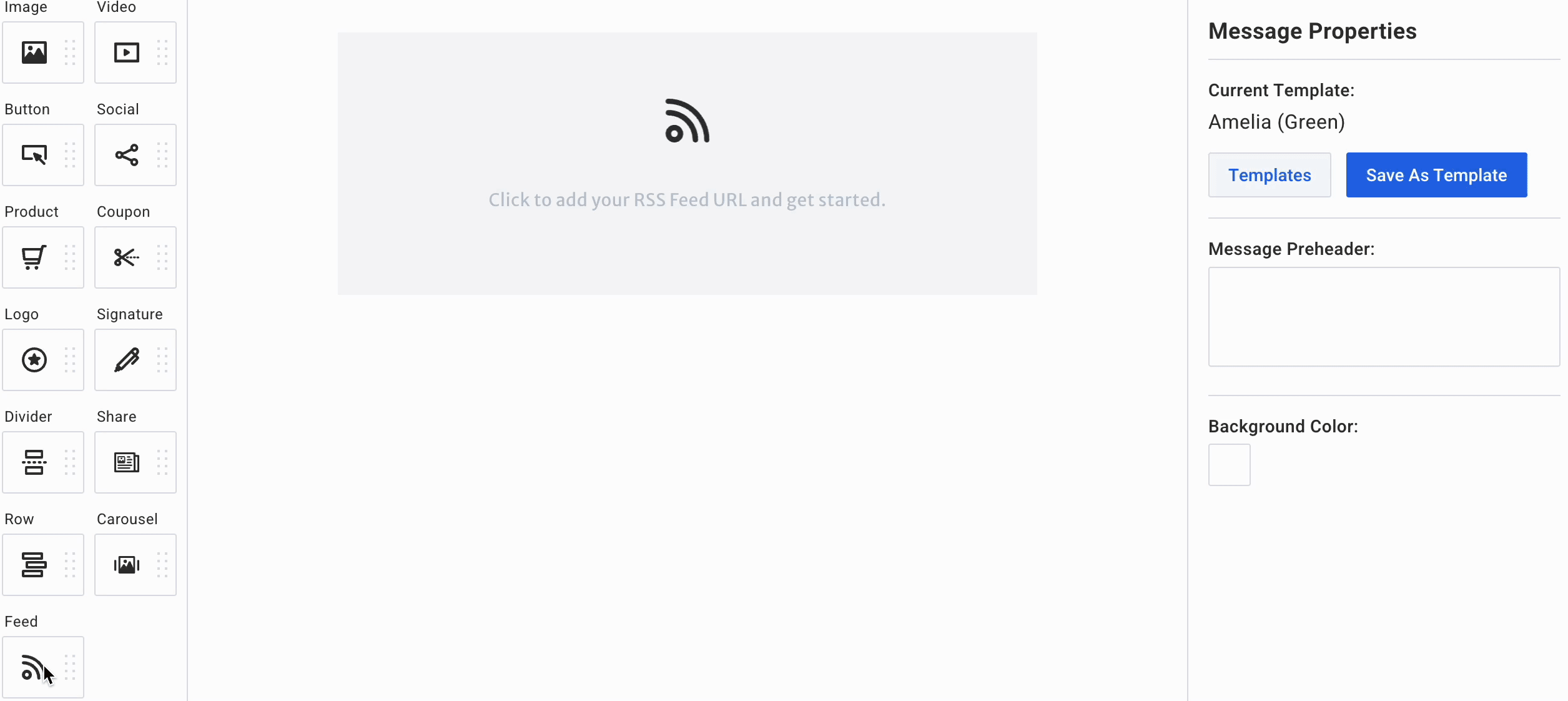 Step By Step Instructions
Click and drag the "Feed" element to the desired spot in the message.




Then, locate the "Feed" settings to enter the web page's link into the "URL" field.




After a few seconds, the web content will appear in the message editor.




Use the Layout options to change the layout, text color, what information displays, and the order in which it displays.


And that's it! Now, you can send your articles, videos, and products to your audience.