How do I resize an image in my message?
Adding images to your HTML messages is a great way to brand your messages, and get a subscriber's attention. Making sure that an image fits the overall design of your message is key. In this article we'll cover what options you have for resizing an image in the Drag & Drop Email Builder.
After adding the image block, select an image by either choosing from the image gallery or uploading your own, a dialogue box will appear. This gives you the ability to change the size of that image.
Changing The Image Size
You have general image size options: "Thumb", "Optimized", and "Original".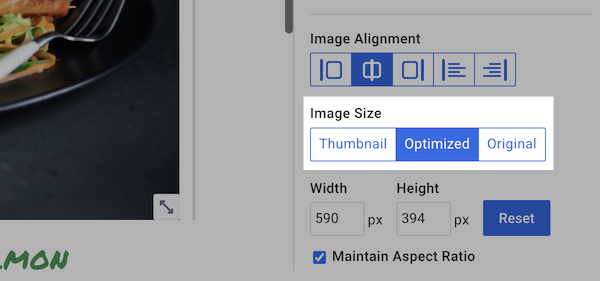 You can choose between "Thumb" - making the image fit in a 150x150 thumbnail space - ideal for an image attached to an article, "Optimized" - if your image is over 600 pixels wide, this option will reduce its width to 590 - to ensure that your image will display properly in most mail clients, or "Original" - the image exactly the size you uploaded it.
You can also adjust the pixel height and width for the image. If the image is over 590 pixels wide it will be resized to fit inside the message to that width. Select the dimensions that best fit your message.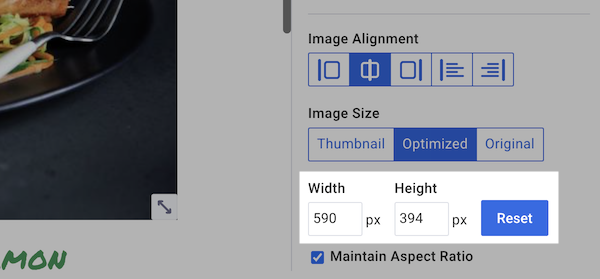 When "Maintain Aspect Ratio" is selecting the image will always keep the same approximate dimensions regardless of size.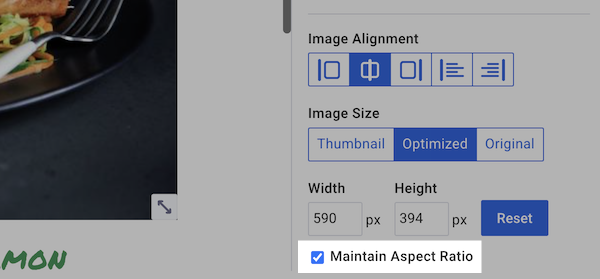 You can also use the arrow that appears in the lower right corner of an image to adjust the size by dragging the image larger or smaller.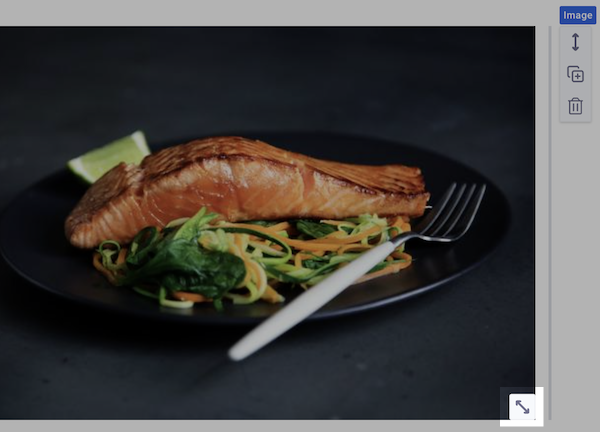 Clicking and dragging this will adjust the size of the image, maintaining the overall dimensions, and will display the current height and width in the upper left hand corner of the image.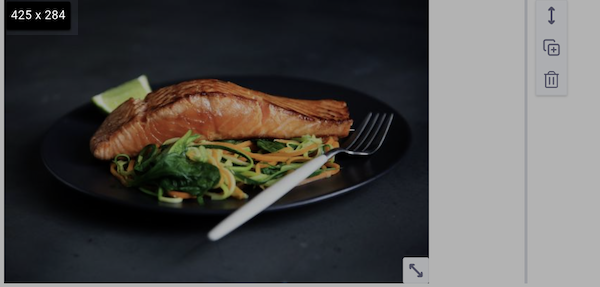 After making adjustments to the size of the image you can return it to the original by using the "Reset" button inside the image dialogue box.