How do I see what send message actions have Automations?
As you create different automations in your campaign, you'll need to see which Send Message actions include an automation, and which do not. You can view this information from the Campaigns page, as well as within the Campaign editor itself. Send Message actions with an automation will have a badge applied to them.
Note: If you are using AWeber's sales tracking in your list, and have the analytics javascript installed, automations will not trigger for that URL.
When you click the "Preview" button of any campaign under the Automations tab in your list, you'll see a label to the right of any Send Message with an automation.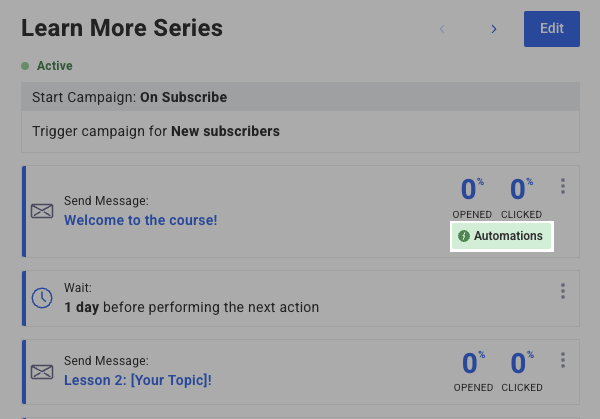 You'll see this badge when editing the campaign as well.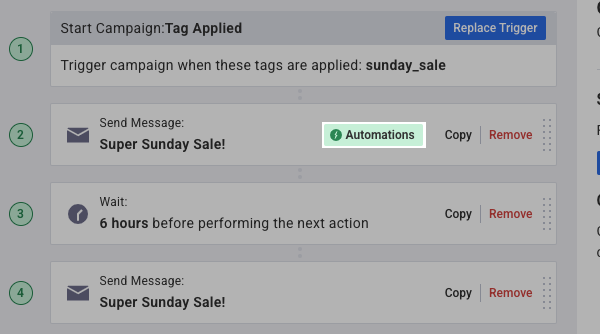 If you remove an automation from your message, the badge will disappear.