How to set up DMARC to comply with Gmail and Yahoo Mail sender requirements
Who is this article for?
This information is relevant to AWeber users who send to 5,000 subscribers or more per day.
Introduction
Setting up a DMARC record might sound like a daunting task, but it's crucial for keeping your emails legit and safe, especially given new requirements from Gmail and Yahoo Mail for those sending upwards of 5,000 emails per day, on average. (Related: What is DMARC Authentication?)
1. Access DNS Settings
Begin by accessing the DNS (Domain Name System) settings for your domain. This can usually be done through your domain registrar's control panel. This could be a provider like GoDaddy, NameCheap, IONOS, or even Cloudflare.
2. Locate Your Domain
Once you're logged in, find your domain and click on DNS Settings.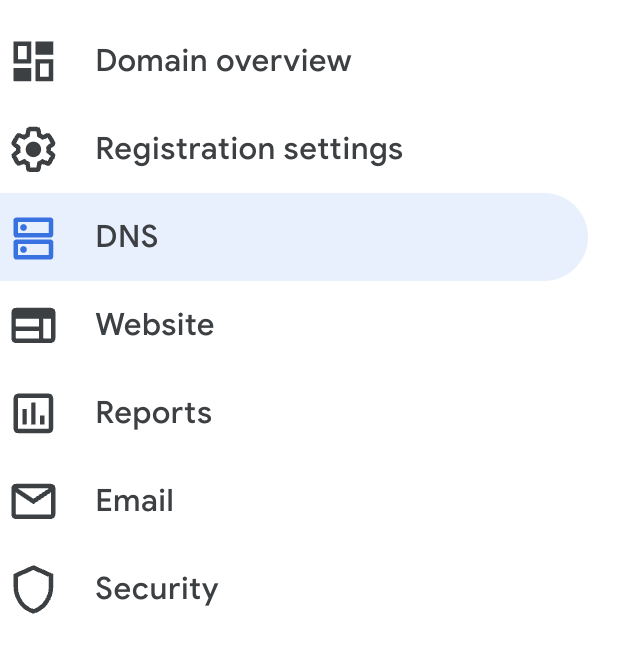 Create a new DNS Record:
Click "Create new record", choose TXT for the record type, and enter the following value, replacing "yourdomain.com" with your own domain, of course. There are additional fields you can specify, but this is a simple example to get you started.
v=DMARC1; p=none; rua=mailto:dmarc@yourdomain.com 

(Advanced) The "rua" field is where mailbox providers will send you reports, so make sure you use an email address where you'd like to receive those reports. There are also services available that will receive and analyze your DMARC reports for you. Here are a few popular ones, if you're interested:
Wait and Verify
After all that, it's be nice to know you did everything correctly. Fortunately there are several tools available to check your DMARC record is published and there are no mistakes. Here is an example.
Enter your domain name and hit enter
And that's it
Setting up a DMARC record might seem difficult if it's new to you. So, don't feel alone. You can reach out to AWeber for help and guidance - we're here for you.