If you are interested in having text prompts appear in your sign up form's text fields, you can easily do so with AWeber's "Sign Up Form Generator." An example of this would look like the following image: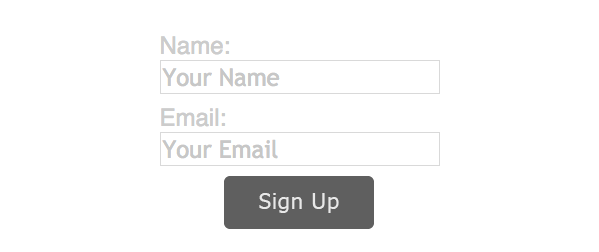 Having these text prompts can be useful, especially if you want to save space and remove the normal "Name" or "Email" labels.
Step By Step Instructions
When creating or editing a sign up form, click on the field you want to work with.



Towards the bottom of the popup that appears, click the "Show" link next to "Options."



Enter the text that you would like to appear into the "Value" field.



Once you're done, click "Save" and you can continue working with your form.