You can pay a due invoice directly within your account.
Pay your invoice
In your account, if you have a due invoice, you will directed to the Billing section of your account to process the payment.





If you don't see that, you can hover over your name in the top right corner of your account. From the drop down menu that appears, you will want to click on My Account.





From the left hand side of the page, click Billing.





On the Billing page, scroll down until you see a section labeled Invoices - just enter your credit card number and expiration date in the appropriate fields.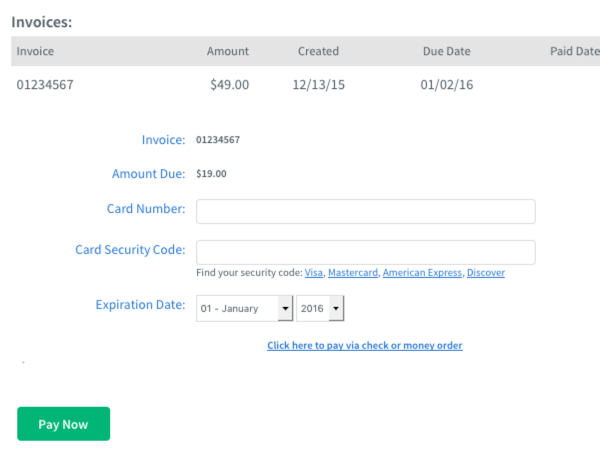 Once you are done, click "Pay Now" - the amount due will be charged to your credit card.