How do I cancel my account online?
Before You Do!
We'd hate to see you go! Were you having trouble finding something while setting up your account?
Did you know that all you need to do to start seeing results is publish a sign up form to your website and get a few messages into your list?
Have you contacted our solutions team?
There are real, live people here standing by to help set up. We take a very personal approach with our customers and would be glad to help you with any questions or issues you're having. Get in touch; we'd love to help.
We also offer regular an array of video guides on our YouTube Channel (including a walk-through on how to get started) hosted by our Education Team with years of experience in helping customers get set up.
Can't Get Your Form Published?
If you're having a particularly difficult time publishing a form to your site, feel free to contact us about having us do it for you.
Still Want to Cancel?
We'd greatly appreciate your feedback on why you decided to, as it will help us to improve our service, something we're constantly working on. The online cancellation process has a number of spots for your specific feedback which is used to specifically drive change and new enhancements.
If you need to cancel your service, here's how to do it online.
Cancelling from within your account
While logged into your AWeber account, click on your account name at the bottom left corner. From the menu that appears, select My Account. From the left-hand side of the page, click Billing.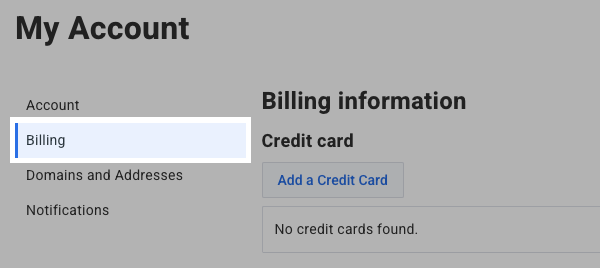 Below your invoice information, click on the "Change My Plan" button.



A pop-up window will appear. Follow the prompts on the screen to close out your account or start a live chat with us to request a cancellation.
We certainly welcome your business again in the future, and would be happy to answer any questions about how you might best use our service for the meantime.