Why do I see an error when adding subscribers?
When adding subscribers to your list using either the "Add Subscribers" page in your account or a form on your web pages, you may see the following error: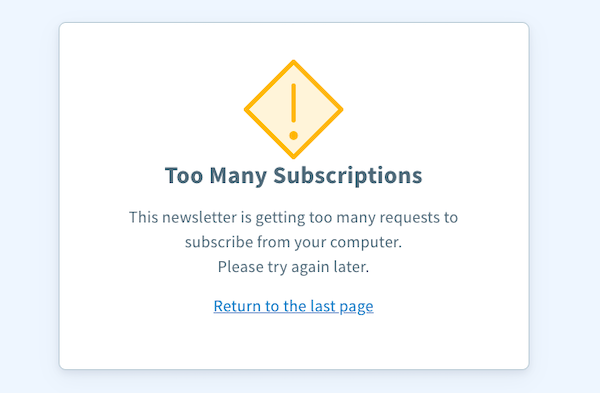 Sorry, the account you tried to access is currently unavailable from your computer due to many repeated submissions. Please wait several hours and try your request again.
Why Am I Seeing This Error?
The "Add Subscribers" page is meant to add just a few subscribers per day, say to add a person here and there, or to test your forms.

It is not meant as a primary means of adding subscribers because of the requirements of ISPs (the services who put your messages in their users' inboxes) that we have a certain kind of tracking information about subscribers.

If you have any kind of list of subscribers, you'll need to use the import tool. You can access this page by hovering over the "Subscribers" tab and clicking "Add Subscribers." Then, click "Import Multiple."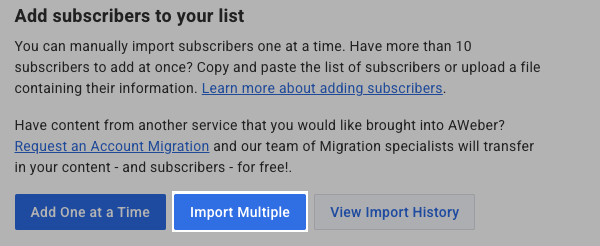 For more information on how to import your subscribers please visit this article: