How do I collect subscribers at my store?
The gap between online and offline marketing continues to narrow as internet usage becomes more widespread and present in more parts of consumers' everyday lives.
In fact,
91% of American adults say they use email
(source: Pew Internet & American Life Project), while
35% of small business owners polled said losing Internet access would have a major impact on their business
(Source: Wells Fargo/Gallup survey).
Email marketing is a crucial component of the marketing strategy of successful online businesses. Whether your business is online, offline, or both, email should be part of your own strategy for acquiring new customers and gaining loyalty from current ones.

If you have a physical location for your business or interact with customers directly, find ways to collect email address and permission to send a newsletter and/or other incentives. Here are some ideas to get you started.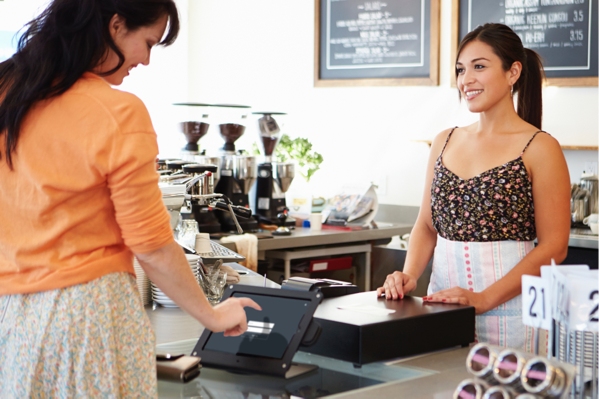 Advertise on any print publications
There are many compelling reasons to have a website for your business. But if you don't have one, you can still build a permission based email campaign using email for signing up. Whatever method you choose, advertise it prominently on everything you print for your business:
| | | | |
| --- | --- | --- | --- |
| | Receipts | | Bags |
| | Signs | | Business Cards |
| | Stationary | | Product Packaging |
| | Brochures | | Advertising |

Promote your newsletter on the phone
If people call in after hours or need to wait on hold for a period to speak with someone, you have great opportunities to:
Provide them with

an immediate opportunity to get information

about your business
Convert someone who may hang up and never call back into

a continued prospect you can build a profitable relationship with
You can send them to your website, with a form they can sign themselves up with. Or, have them provide their email address (have them spell it out) to your sales and support teams or in their voicemail message.
Once You've Collected Subscribers
If you have collected a list of subscribers, to add the subscribers you've received permission from, compile them into a spreadsheet or type them right into our Import feature.