What information can I view about my Advocate referrals?
We automatically notify you via email when you make a new sale.

However, you can see more information in your advocate control panel.

To do so, just login to your advocate account. Then, click the "Referral Payments" tab at the top of the page.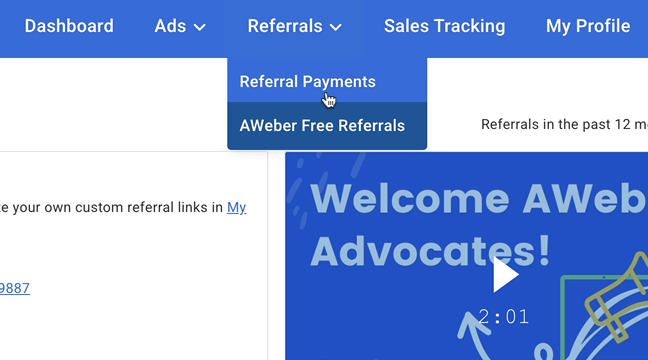 You can see several pieces of information about accounts you have referred to AWeber.

Account: An ID number we use to identify each customer you refer.

Invoice #: An ID number we use to identify each invoice where you received a referral payment.

Date Paid: The date that your referral paid the invoice.

Referral Payment: The dollar amount of your referral payment for each invoice.


How Do I Know My Referral Stats Are Updating Correctly?

To verify the ordering statistics, have someone you know place an order through your referral link, and then give you the invoice number of their order.

Then, look at the order stats in your Control Panel to verify that that account signup shows up.