Open and click through rates provide valuable information about your subscribers and their activity on your list. This can help you to determine if you are running a successful mailing campaign. The statistics for opens and clicks are found in different areas of your account for broadcasts, campaigns, and follow ups. To find out where to see your open and click through rates check out the helpful information below!
For Broadcasts
You can see information on your broadcasts on their QuickStats pages.

Just go to your "Broadcasts" page under the "Messages" tab.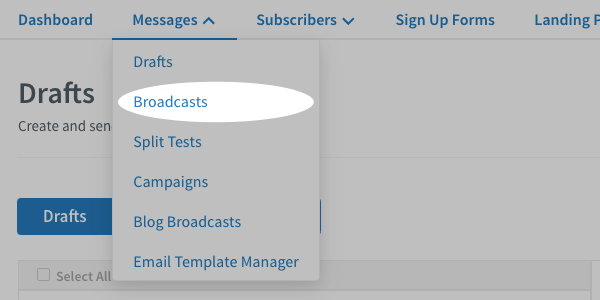 Then click the subject line of the message in question.





This will take you to the "QuickStats" page for that message, where you can see all sorts of information about your message.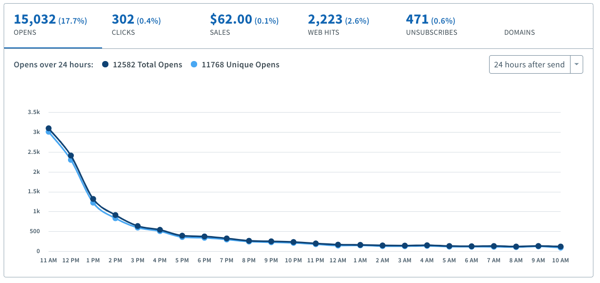 For Follow Ups
Go to your Reports page, under the "Reports" tab.





On the left side of the page you'll see a list of reports.

Choose "Follow Up Totals" and your stats will display in a table and graph to the right.


For Campaigns
Go to your Campaigns from the Messages drop-down menu.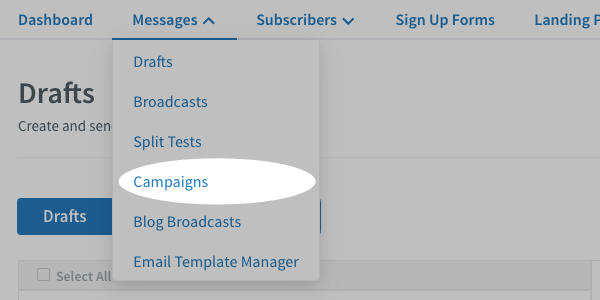 On the right, under "Campaign Stats," you will see those open and click rates for the corresponding message.