By default, broadcast messages will be sent to all of your active subscribers.

However, you can send a broadcast to only part of your list (which we refer to as a segment):
How to Send a Broadcast to a Segment
You'll first need to create the segment that you want to get this particular broadcast.

See how to create a segment

Then, send a broadcast a message to that segment.

Instructions for AWeber's new message editor are below. Instructions for the previous version of the editor are further down the page.

To send a broadcast message to a segment of your list, create the message normally. On step 3 - "Publish" - under the "Send Options" header on the left, choose your segment from the "Send to Segment" dropdown.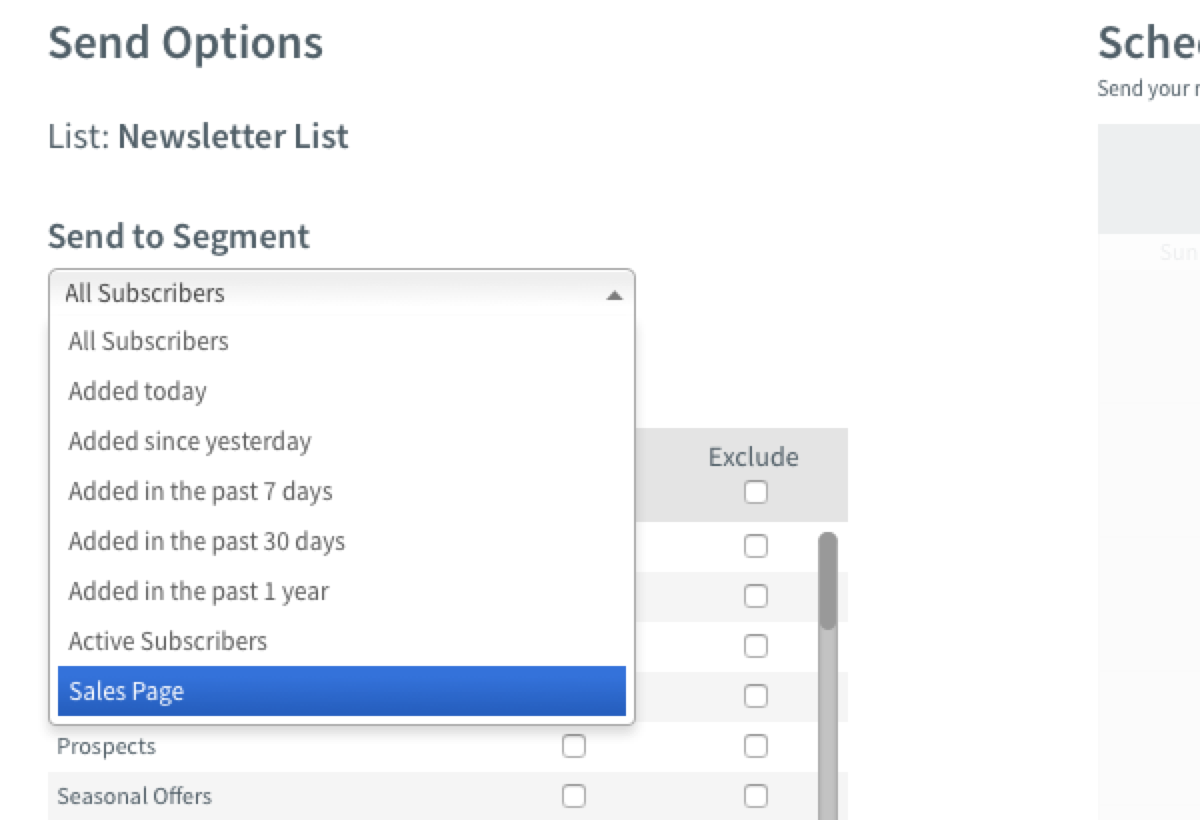 After choosing the segment, schedule, save, and queue your message as normal.
Using AWeber's Previous Editor?
This works just like sending a broadcast to your entire list, with one exception.

While editing your message, click the "Send to Segment" drop-down menu and choose the segment that you created from the list of options:





After you have edited your message and set your segment, click Save Message.