How do I save my message as a template?
If you've customized a message and would like to save your design for future use, look no further - you can easily save your message as a template, allowing you to load it into any message you create going forward.
Step By Step Instructions
When you're working in the message you'd like to save as a template, click the "Save As Template" button in the right-hand side of the drag & drop email builder. This will be located under your "Message Properties" section.

Note: If you do not see the "Message Properties" section, click on the background of the message editor and it should appear in the right hand side of the editor.




From the window that pops up, enter the name for your custom template and click "Save Template".




You're all set! Now, you can access this template any time under the "My Templates" button within the "Drag & Drop Email Builder".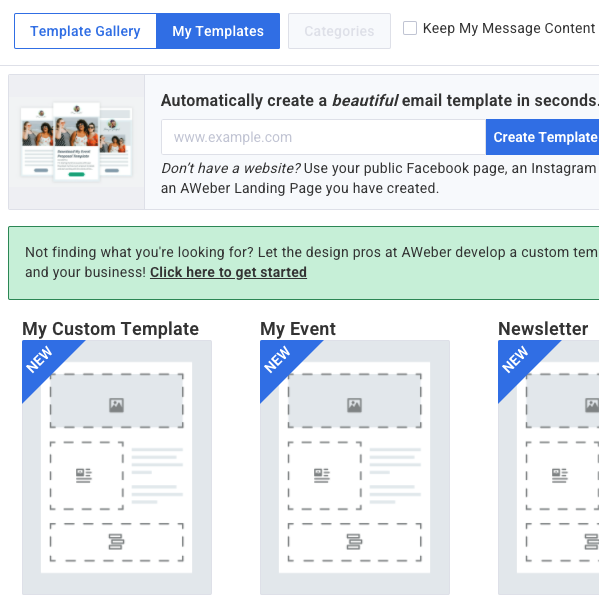 What if I have issues designing my messages?


AWeber offers hundreds of templates you're welcome to use! If you would ever find yourself wanting to modify an existing template or would like a custom template built for you to reflect your branding, our Template Team would be happy to modify existing templates or design a custom template for you!