Where do I find out how many complaints I've received?
There are two ways AWeber informs users about complaining subscribers:
In the Control Panel
By Email
By reviewing the two, your complaint rate can be determined, so that you can review the performance of your messages, be aware of potential issues, and better understand your subscribers.
This in turn can help you to optimize your email campaigns.
Reviewing complaints in your account
To review complaints for broadcast messages in a campaign:
Locate Messages in the navigation bar and click Broadcasts.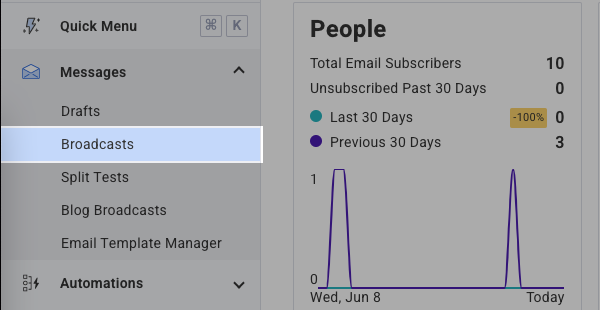 Under the Sent Broadcasts section, you can see the number of "Complaints" issued for the message.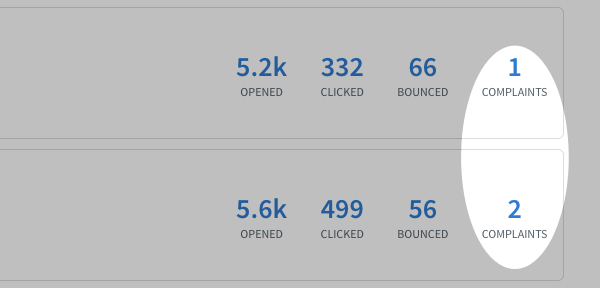 Reviewing complaints by email
When complaints are made about your campaign messages, AWeber will periodically send you an email message.
Along with a brief explanation of feedback loops, the message gives information on the list containing the messages that are causing the problem along with suggestions on steps that can be taken to reduce complaints in the future.
Since, as opposed to broadcast messages, which are sent once at a specific point of time, campaigns are sent continually over a period of time, these emails will keep you up to date on complaint trends for your messages.