How do I customize a button in my message?
Using AWeber's Drag & Drop Email Builder for your messages offers a lot of great features you can use to customize your message. Adding a button to your message is very easy to do, and you'll be able to customize the button as well.
This article explains how to customize the button used in the Drag & Drop Email Builder.
Step By Step Instructions
First, drag and drop the Button block into your message.




From the right hand side of the message editor, you will see the settings for your button.




Change the text that appears for the button by writing in text under "Button Label".




Enter in the URL you would like subscribers directed to under "URL".




Then, you can change the Font Family, Text Size, and Text Color of the button text.




Change the button color under "Button Color".




You can also change the button alignment under "Button Alignment".




That's it! Now your message will contain your customized button as you designed. If you ever need to make modifications to the button, click on the button, and make the changes needed from the right hand side button menu.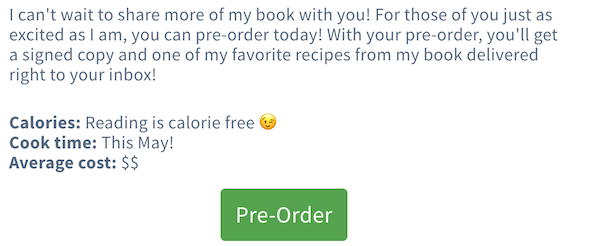 What if I have issues designing my messages?
AWeber offers hundreds of template you're welcome to use! If you would ever find yourself wanting to modify an existing template or would like a custom template built for you to reflect your branding, our Template Team would be happy to modify existing templates or design a custom template for you!