Why is my confirmation message invalid?
When a subscriber signs up for your AWeber list and you have confirmation enabled, they will receive a confirmation message. The confirmation message is valid for 30 days from when they signed up to your mailing list.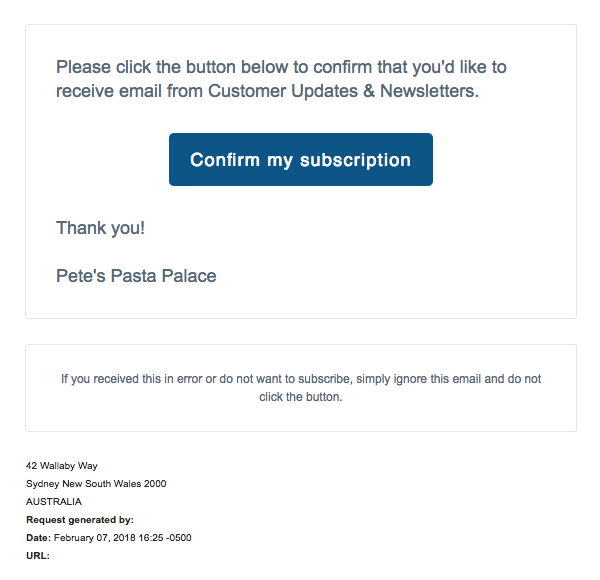 If a subscriber does not confirm with 30 days by clicking the button, the message will become invalid. For these situations, the subscriber will see the following notice:

What can I do if someone reports that their confirmation message is invalid?
The subscriber can sign up to your mailing list again. Be sure to let him or her know there is a 30 day window to confirm the subscription to the list.
If they signed up using a third-party application, you can direct them to sign up for your list through a hosted URL of an AWeber Sign Up Form.