How do I change the line-height in my messages?
AWeber's Drag & Drop Email Builder is designed to give you as much control over the message you're creating as possible. In addition to the many styling options we provide that enable you to manipulate your text, you're able to adjust the line-height of your text elements.

In this article, we will review how to change the line-height of text in your message.
Step by Step Instructions
Highlight any text-based element within your message.




Next, select the Line Height icon in the toolbar that appears at the top of the screen.




Last, choose between a line-height of 1, 1.15, 1.5, and 2. The Default option will adjust the line height based on the template that is in use.


This next image serves as an example of the paragraph element with double line-height in effect.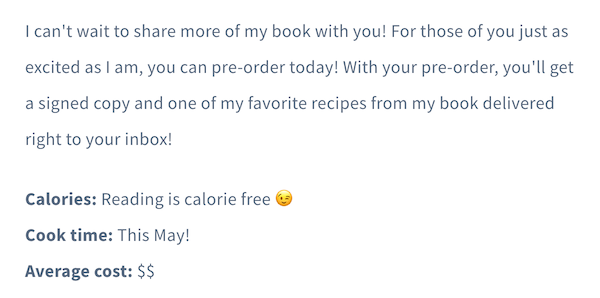 That's it! You have now adjusted the line-height of your text to your liking.