What are Campaign Templates and what options are available?
Our team has created multiple Email Marketing Workflow Templates that can help you automate your emails.
These pre-written automated email campaigns will save time and market your business 24/7. Pick your favorites and upload them into your AWeber account in seconds. Just personalize them, and hit activate.
Note: They do need to be customized. The content is not ready to be sent immediately after being added to your list, and will need to be personalized based on your unique business.
Our campaign templates can be used in any AWeber account at no additional cost, and are created on the Campaigns page for the list you want the campaign to be saved in.
Campaign Templates
Welcome Series: A three message series introducing new subscribers to your brand and the best you have to offer.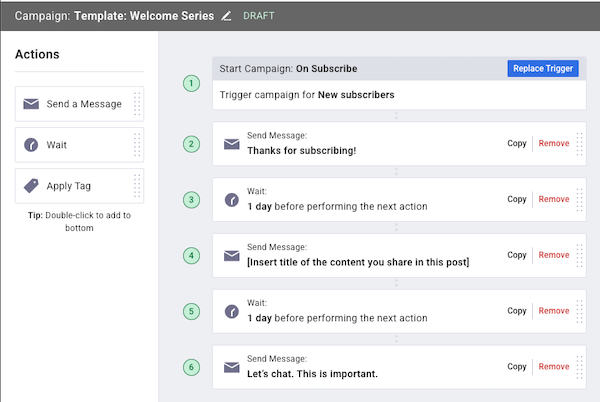 Lead Magnet: A one message automated email that delivers a valuable download to subscribers when they join your list.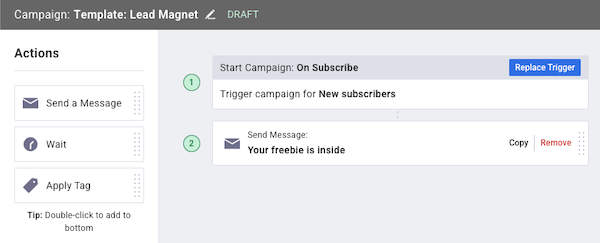 Blogger Series: A three message campaign designed to share an ongoing series of your best evergreen content. Once you customize the three messages that load with the template, you can add your own messages to extend the series as much as you'd like.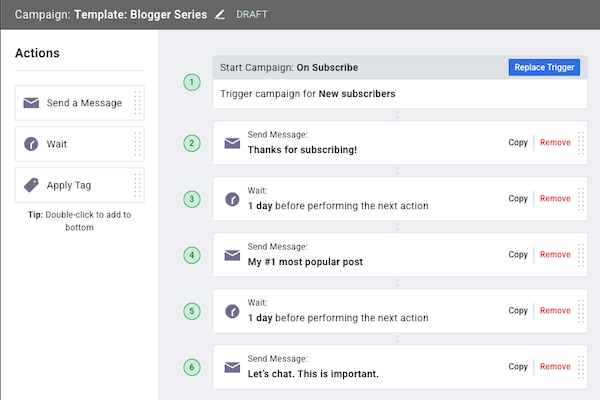 Mini-Course: A five message campaign to teach your audience new skills with a step-by-step series.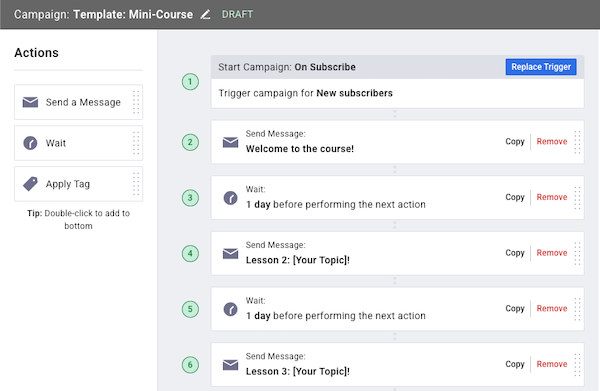 Loading a Template
To use the campaign templates, click the "Create a Campaign" button on the Campaigns page.

Select the template that you want to use from the options on the following page.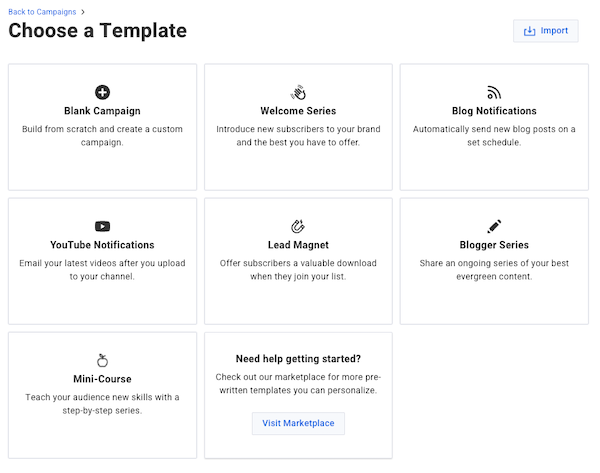 The selected template will be applied to a new campaign that can be customized and activated.