How do I preview how my message will look on a mobile device?
Many of your subscribers may prefer to access their email messages on their mobile devices. Messages created using AWeber's Drag & Drop Email Builder will be "mobile responsive" by default, which means that the device will adjust the elements of the message to optimize the look and layout on that particular device.

Although these messages will automatically be mobile responsive, you can still test your message and adjust your content so that it looks great on any device. When you preview a message in the Drag & Drop Email Builder, you can also preview how the message will look on a mobile device.

In this article, we are going to walk through the steps to utilize the "Mobile Preview" tool.
Step By Step Instructions
First, click the "Preview & Test" button in the top-right corner of the Drag & Drop Email Builder.




You will see the desktop version of your message in the preview window. To view the mobile version, click the "Mobile Preview" toggle.




And that's it! The preview window will now display a sample mobile device with your message. You can scroll through the message to view all of your content.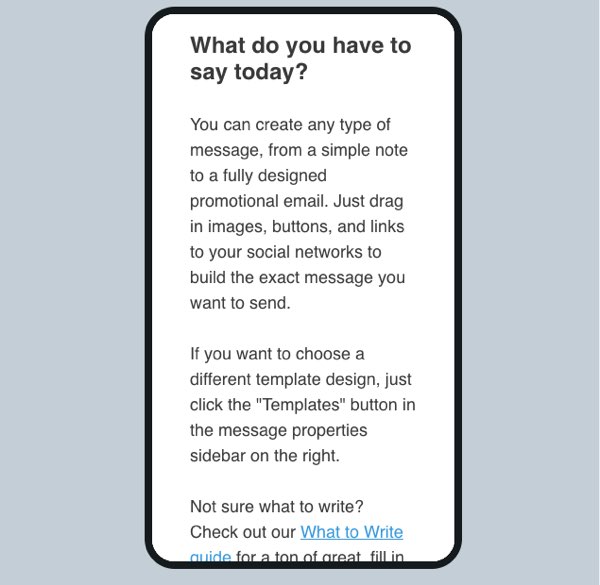 Please note: Not all devices and mail apps support the media queries necessary to render a message as "mobile responsive." With these devices and apps, the message will be "mobile friendly" instead, which is essentially a "scaled down" version of the desktop message. You can send a test message and view it on your device to see how it will look on your specific device or email app.