How can I customize the receipt page for my product?
This article reviews how to customize the receipt page for a product using the ecommerce element on a landing page. When a buyer makes a purchase on your landing page, a default receipt page will display, or you can redirect your buyers to the URL of your choice.
By customizing the receipt page, you can:
Offer buy-ups immediately upon purchase
Thank and celebrate a buyer's purchase
Provide premium content only available to buyers
Create a page that's on brand
Step By Step Instructions
1. After choosing or creating your product, click the Receipt tab on the sidebar menu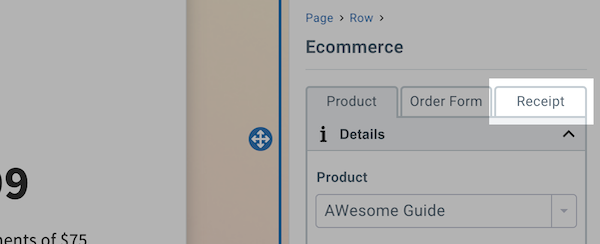 2. Select Redirect to Custom URL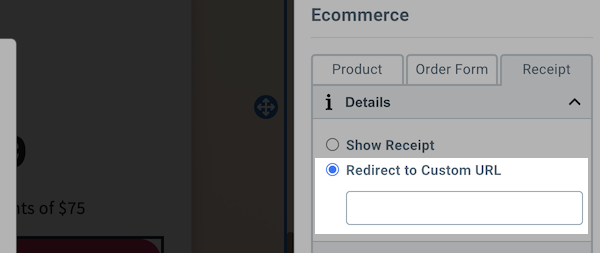 3. Enter the URL you would like to redirect your buyers to.
You have now successfully set up your custom receipt page. Whether you are directing customers directly to their product or celebrating their success, this is a great way to customize their purchasing experience.