In this article, we will be reviewing how to connect BeaverBuilder with your AWeber account. BeaverBuilder is a WordPress page builder and connecting to AWeber will allow page visitors who submit an opt-in form to be added to as subscribers to your AWeber list.
Step by Step Instructions
1. Log into your BeaverBuilder account and edit the page you would like to connect AWeber to. If you already have a Subscribe Form element you can edit it. In this example, we will be adding a new Subscribe Form.
2. Drag the Subscribe Form action onto your page and view the Subscribe Form module.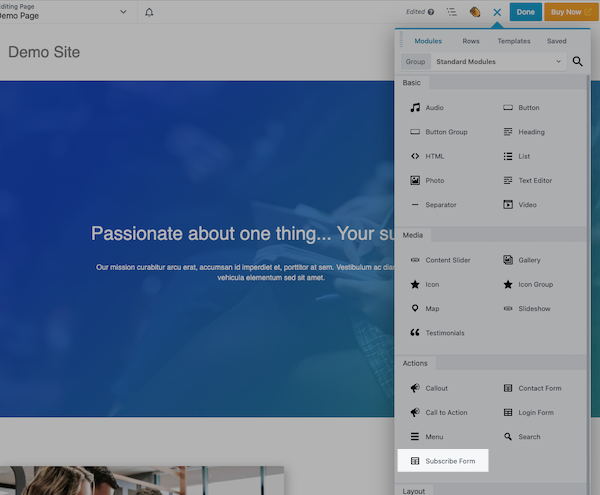 3. Under General Settings, choose AWeber in the Service dropdown menu.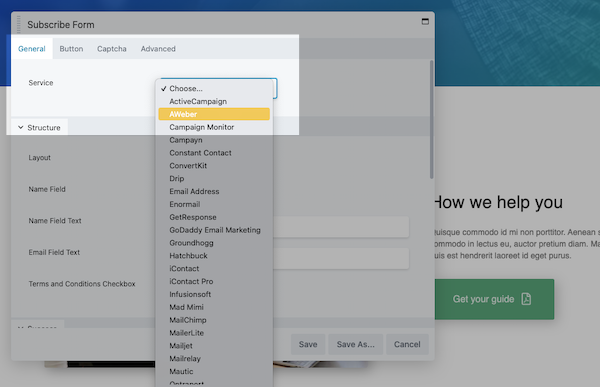 4. Click Register Now to connect your AWeber account.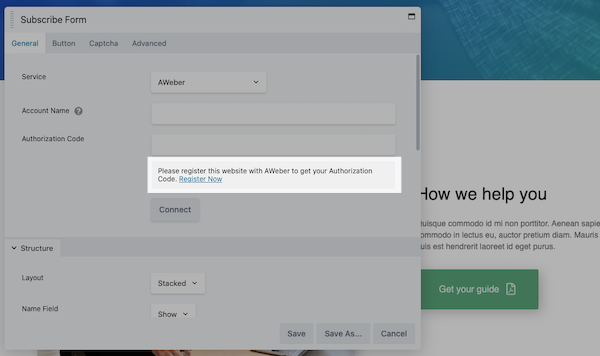 5. Enter your AWeber login credentials and click Allow Access.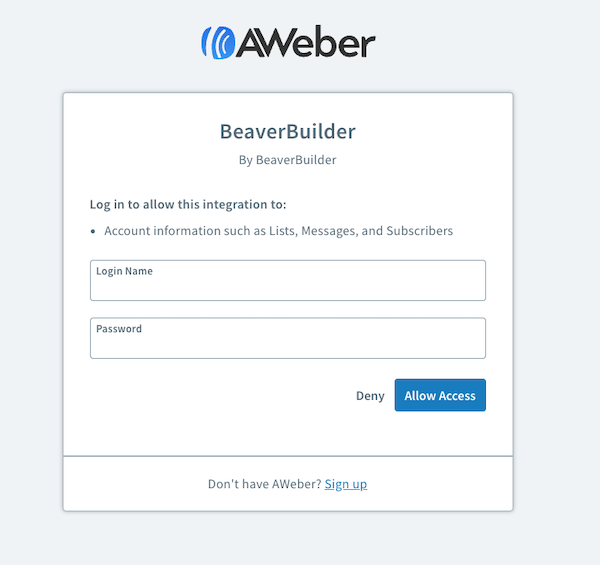 Copy the Authorization Code that appears after you click Allow Access.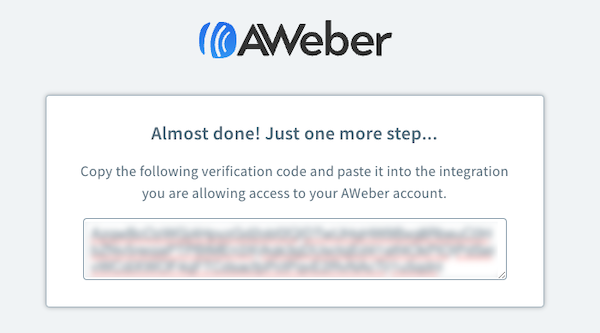 6. Enter an Account Name for AWeber, this is for organization purposes within BeaverBuilder and does not need to match up to AWeber. Paste the Authorization Code in the corresponding field and click Connect.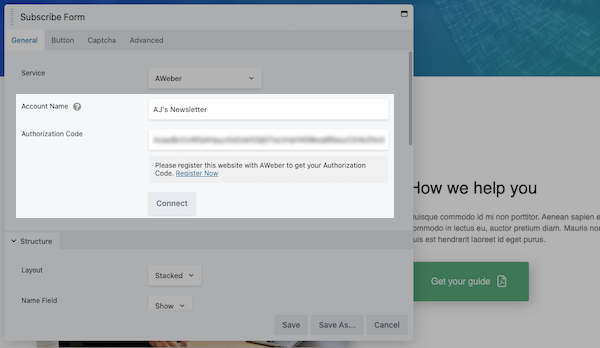 7. Select the list you would like subscribers to be added to.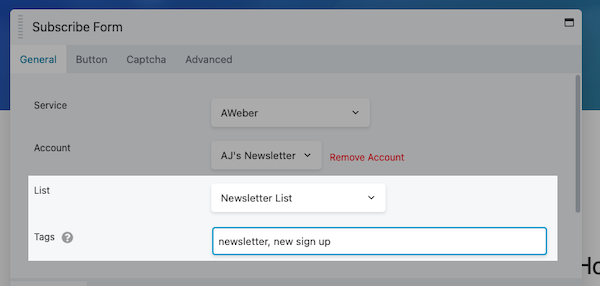 Add tags if desired; separate tags with commas if multiple tags are needed.
8. Click Save to save your form settings.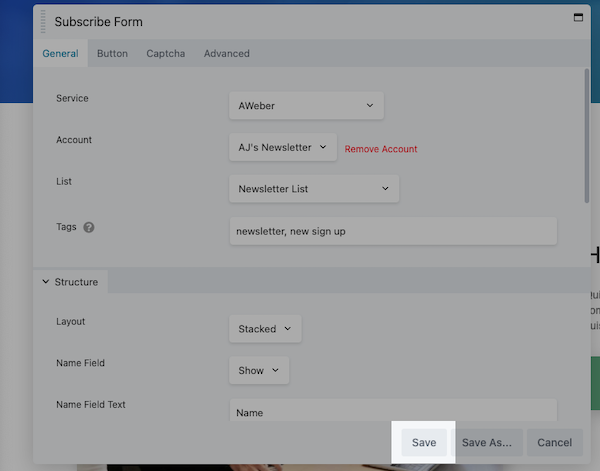 That's it! You've now successfully connected AWeber to your BeaverBuilder form.