In this article we will be reviewing how to integrate JVZoo with your AWeber account. JVZoo is an online tool used to sell products and connect with affiliate marketers and products. By integrating JVZoo with AWeber, your customers can be added to your AWeber list when they make a purchase.
Step by Step Instructions
1. Log into your JVZoo account and select the My Account dropdown menu:

Select the Integrations dropdown menu.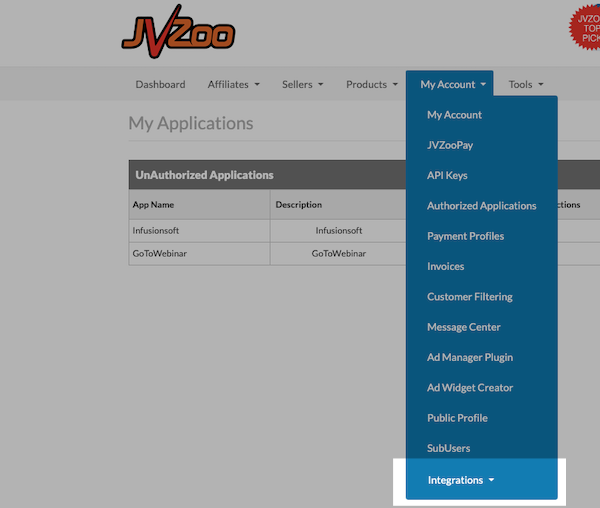 Select AWeber.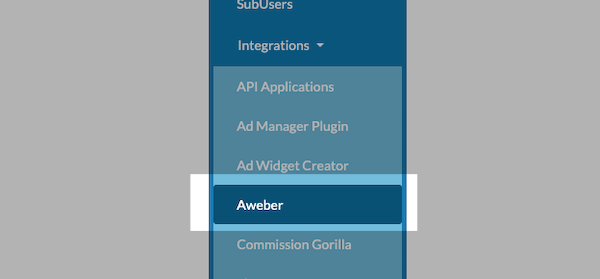 2. Select the link, "Click here to get your authorization code." to login to AWeber.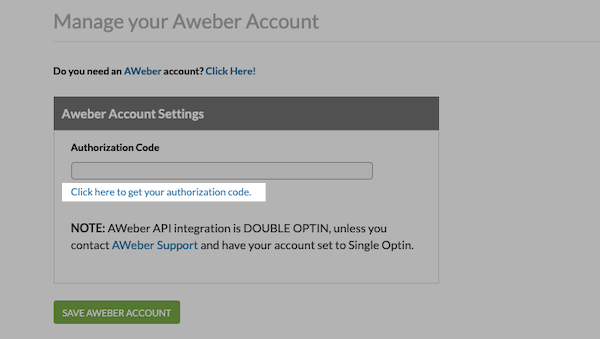 3. Enter your AWeber login credentials and click Allow Access.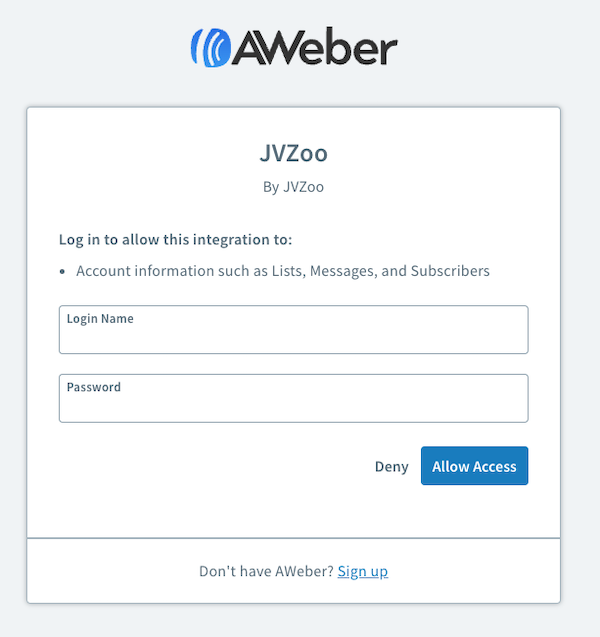 4. Your Authorization Code will then display; copy and paste the code into the corresponding field back on the AWeber integration page.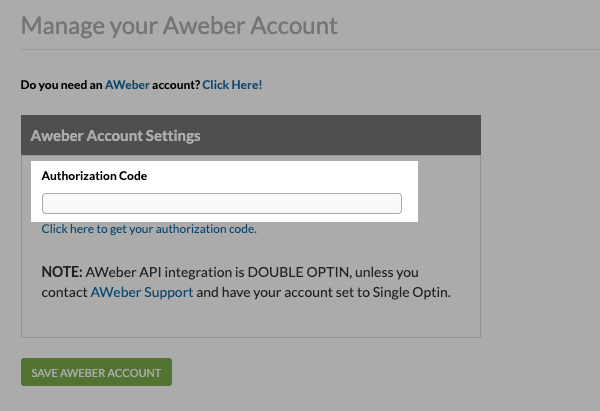 Click Save AWeber Account. A success message will confirm the connection.

You have now integrated AWeber with your JVZoo account! Now that you're connected, you can integrate AWeber with specific products and have your customers subscribed to your AWeber lists.